A teenage boy who 'karate-style flying kicked' a 74-year-old man into the Mersey River has apologized and stated that 'everyone makes mistakes.' In April, Benjamin Bridgeman, 19, attacked the victim while he was fishing on the banks of the river in Warrington.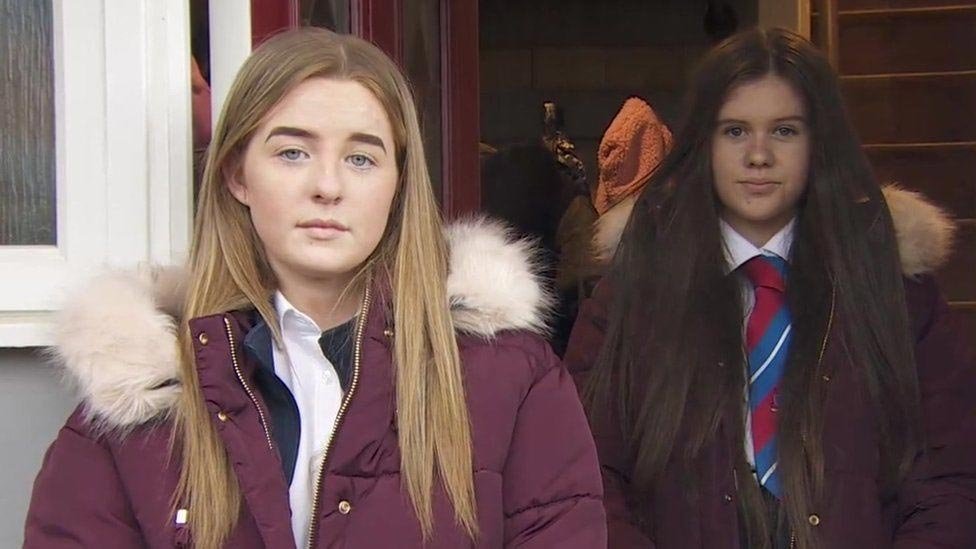 After pleading guilty to assaulting the pensioner in Warrington on Sunday, April 25, Benjamin Bridgeman recorded a video apology outside court. According to the Liverpool ECHO, the 18-year-old admitted assault by beating, and a 15-year-old co-accused, who cannot be named for legal reasons, also pleaded guilty to common assault.
The man, who was rescued from the water by two girls, suffered a cut to his nose and was shaken by the shock of the assault as well as the effect of the cold water, according to the CPS.
Bridgeman, from Warrington, is thought to have filmed the shocking moment the elderly victim was kicked with force as he stood on the river's banks. He then shared on Snapchat, along with a smiling emoji.
"Obviously, I'm deeply sorry, and it wasn't supposed to happen. I had no idea he was 74 years old ", he explained.
Bridgeman continued, saying: "Everyone makes mistakes in life, of course. Do you understand what I mean? That is the unvarnished truth from the depths of my heart. I'm at a loss for words."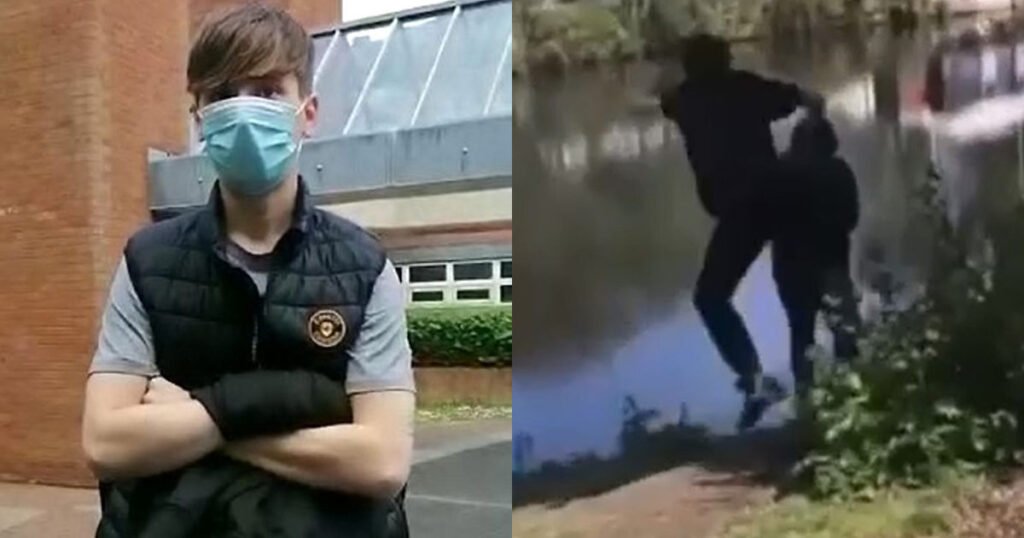 His mother, who was present in court to support him, stated: "For my part, I want the elderly gentleman to improve because my son is not a rogue. "It was something he did stupidly at the time, and no one wanted the fella. What exactly is the word? Suffer.
So all I want is for that man to be able to reclaim his life because it should not have happened. He's well in the wrong, and he knows he's in the wrong, 100 percent," she says, pointing to her son.
Benjamin continues: "Back in court in three weeks, so everyone will be able to see me get sentenced, which I know is what everyone wants. "So, you'll see me do my time, which I deserve, and yeah man, I'm sorry for what I've done, and that'll be the end of it."
Jacinta Bradbury, the man's daughter, previously stated that her father, who does not want to be identified, has been on a "emotional rollercoaster" since the attack. Ellie and Khloe, two 14-year-old girls who assisted her father in getting out of the water, were also described as "amazing."
Cheshire Police Inspector Daniel Haddock said, "This was a disgraceful act that shocked not only the local community but the nation." "What the two thought was amusing could have cost this man his life." They've also taken away what was once a favorite and enjoyable fishing spot for him."
It was "pure coincidence," he said, that the teenage girls were walking by. "Without a second's hesitation, they rushed to his aid and dragged him to safety," he added.
According to the victim's wife, her husband "believes he could have drowned that day if it hadn't been for the young girls who helped him out." The victim was left struggling in the water before being rescued by two courageous 14-year-old schoolgirls, Ellie Hughes and Khloe Woods. To get him out of the water, the girls formed a human chain.
Those responsible fled, and laughter could be heard on the video. Benjamin Bridgeman apologized as he walked out of Warrington Magistrates Court, claiming he didn't realize the victim was so young.
"She says he has changed since the attack and has become aggressive, depressed, and reluctant to go out," a CPS spokesperson added. The two teenagers will be sentenced in court next month.