29-year-old Deshayla Harris, one of the stars from the final season of "Bad Girls Club" was one of the victims in Friday night's shooting in Virginia Beach, Virginia. 25-Year-old Donovon Lynch was the second fatality of the night after he was shot in the torso and thigh.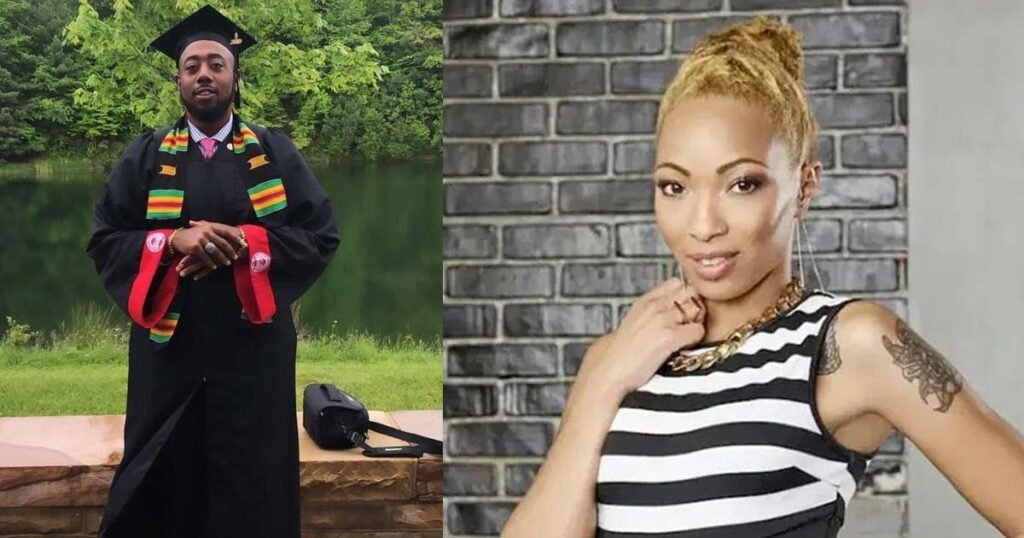 Deshayla had been identified by Virginia Beach Police as among the two people who lost their lives in one of three separate shootings. Deshayla Harris was a bystander at the scene of the shooting in the 300 block of 19th street, police said.
According to the police, the officers were responding to the first incident why they heard more gunshots nearby and found Deshayla Harris shot, she died at the scene, "an innocent victim probably struck by stray gunfire" police said.
The shooting is still under investigation and is not believed to have been connected with the other shooting incident that also occurred on Friday. Harris was one of the two victims that were killed in a shooting in Virginia Beach on Friday.
In the statement released, the authorities said she was "a bystander in the second shooting incident."
VBPD releases 2nd update to overnight shootings. @CityofVaBeach pic.twitter.com/KrN0XGmzNf

— Virginia Beach PD (@VBPD) March 27, 2021
A total of 10 people were injured by gunfire, including two who lost their lives, in three separate shootings on Friday in Virginia Beach, according to police. 25-Year-old Donovon Lynch died Friday night after he was shot in the torso by a Virginia Beach police office – a block away from where Harris died in a separate shooting.
Two of the injured people remained hospitalized on Sunday at Sentara Virginia Beach General Hospital as the result of the shootings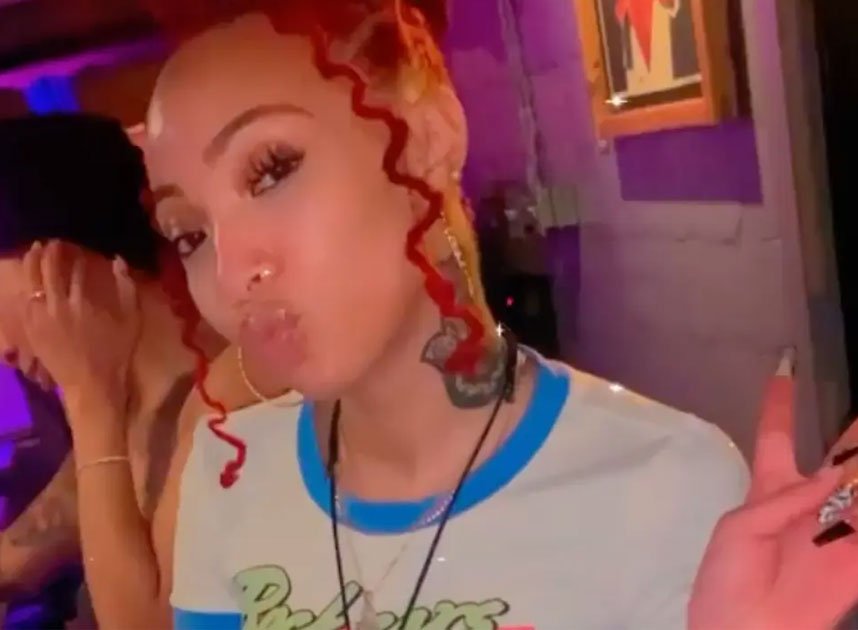 Key Hamilton, another member of Bad Girls Club, reacted to her co-star's death on Instagram, sharing, "No matter how much I refused to talk to you…you never took no for an answer you popped up to my show just to prove to fix our friendship meant something to you 🥲 hardest part about losing you is I never fully forgave you 😫😔 I literally let that TV shit stand between us building a connection outside of tv 😔 you didn't deserve this man this shit just doesn't feel real ….I'm sick affffff 🥲🥲 rest easy Babygirl @missshaybae thank you for always pushing me and supporting me no matter where we were in our friendship…watch over me 🙏🏾 I love you …we literally JUST talked 3 days ago 😫"
The first shooting, in Virginia Beach on Friday injured several individuals who appeared to have stemmed from a fight among a group of people on Atlantic Avenue, but there were no fatalities.
Our thoughts and deepest sympathies go out to Deshayla's family and loved ones.https://t.co/SwPmLnA5F6

— Bad Girls Club (@BGConOxygen) March 28, 2021
The Bad Club girls mourned Harris' death on Twitter, "Our thoughts and deepest sympathies go out to Deshayla's family and loved ones." With Harris' death, the Bad Girls Club franchise lost another cast member within months. Last December, Whitney Collings, who appeared on season 3 died of unspecified causes, she was 33.
Lynch's death has been mourned by several family members and friends, "A father's dream son! Intelligent, handsome, a scholar, an athlete, an entrepreneur and loved by all he came in contact with. Rest In Peace Don!" said Lynch's father to a local news station.
"The officer was wearing a bodycam, but for unknown reasons at this point in time, it was not activated," Neudigate said at a news conference Saturday night.
Police have arrested three men in connection with the shooting, three men identified as 22-year-old Ahmon Adams, 20-year-old Devon Dorsey Jr., and 18-year-old Nyquez Baker. Each of them faces a slew of charges, including seven counts of felonious assault, use of a firearm in the commission of a felony, and reckless handling of a firearm. Although it's not clear whether they are represented by attorneys who would comment on their behalf.
Chief Paul Neudigate have shared images on Twitter on Sunday that showed that police are executing search warrants related to the incident.
Out earlier this morning serving search warrants related to Friday night's shooting Atlantic @ 20th. Thanks to @ATFHQ @VSPPIO @NorfolkPD and others for their assistance. pic.twitter.com/TNSXHtcpO1

— Chief Paul Neudigate (@PaulNeudigate) March 28, 2021
However, the third shooting, in which an officer was involved, claimed the life of 25-year-old Donovon W. Lynch. The body cam of the officer involved in the incident was not turned on for "unknown reasons," leading to suspicious circumstances of his death. Police chief Neudigate said that Police have not identified the officer.
"I do not have the answers that the community is looking for in regards to this death right now," Neudigate said. The police chief pushed back on reports stating Lynch was unarmed, saying a firearm was "recovered in the vicinity of where this incident occurred.