Derion Vence, the primary suspect in 4-year-old Maleah Davis's death, pleaded guilty to the charges against him and was sentenced to 40 years in prison. Vence, 28, pleaded guilty on Thursday to tampering with a corpse and child injury.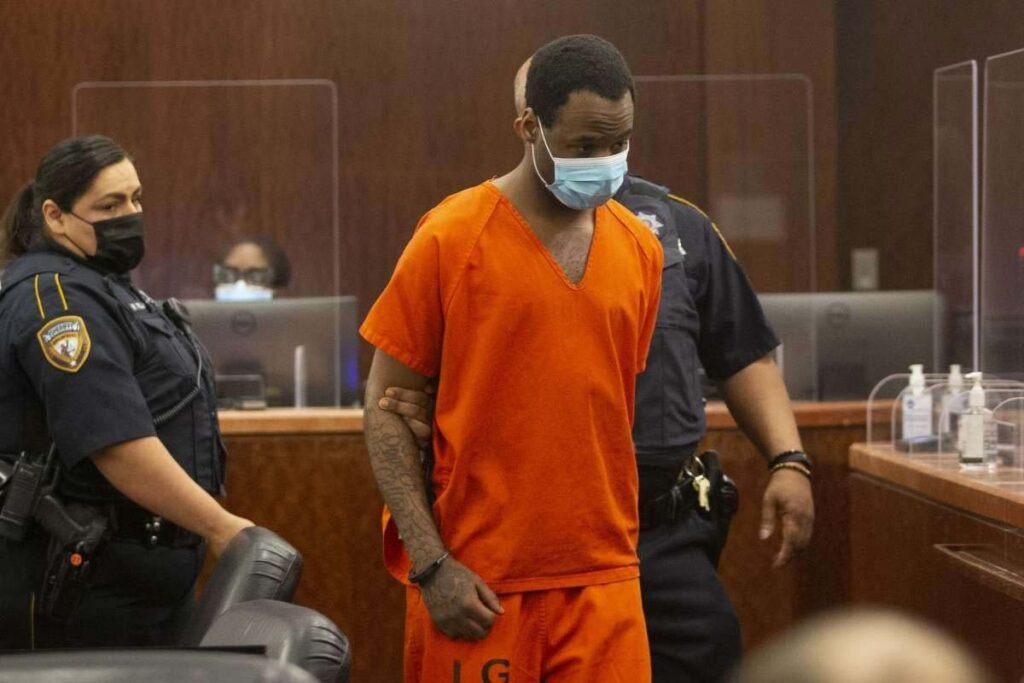 Brittany Bowens, the mother of slain 4-year-old Maleah Davis, took her time explaining how Derion Vence was to blame for her loss.
She looked at him, dressed in an orange Harris County Jail jumpsuit, and cried silently as a bailiff in the 180th District Court brought her a box of tissues. Then, for the first time in public since her daughter's heartbreaking disappearance in 2019, she spoke. Future memories of prom nights, dates, and weddings were destroyed, according to Bowens.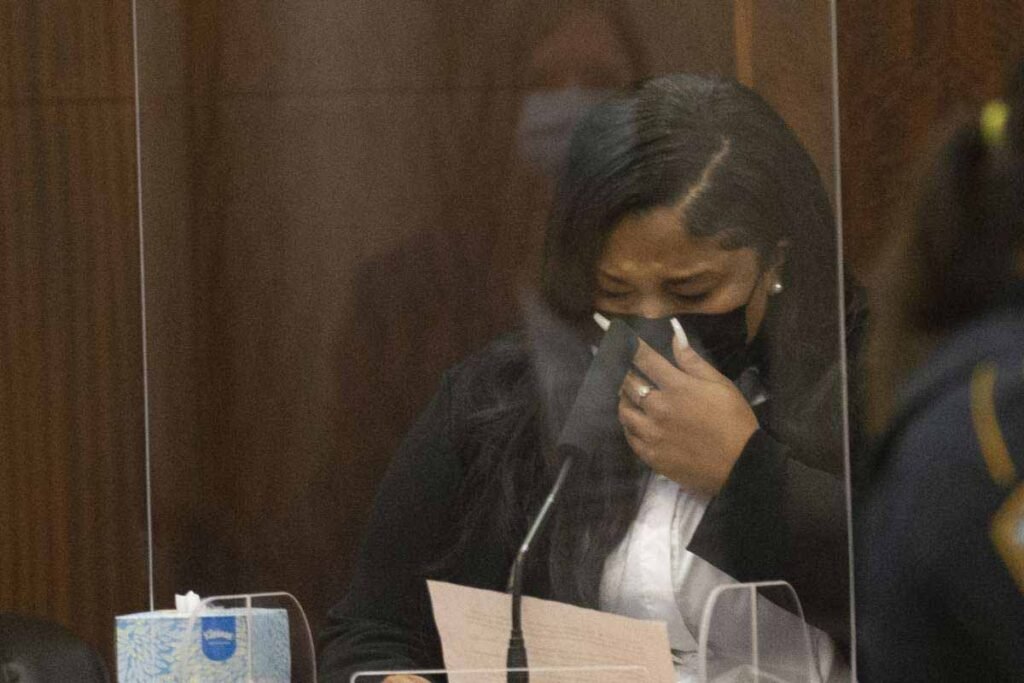 Bowens' words to her ex-fiance were, "I will never forgive you." "You have taken the purest love I have ever known away from me."
Bowens begged him to tell him the truth about what had happened to her. Maleah's disappearance captivated the nation two years ago, as the desperate search for the 4-year-old girl intensified and questions about what happened to her remained unanswered.
Vence was sentenced to 40 years in prison after accepting a plea deal instead of going to trial on Thursday (May 27). If a trial jury found Vence guilty, he faced life in prison. Dorian Cotlar, his defense attorney, stated that the plea agreement was reached to avoid reliving the case in a trial setting.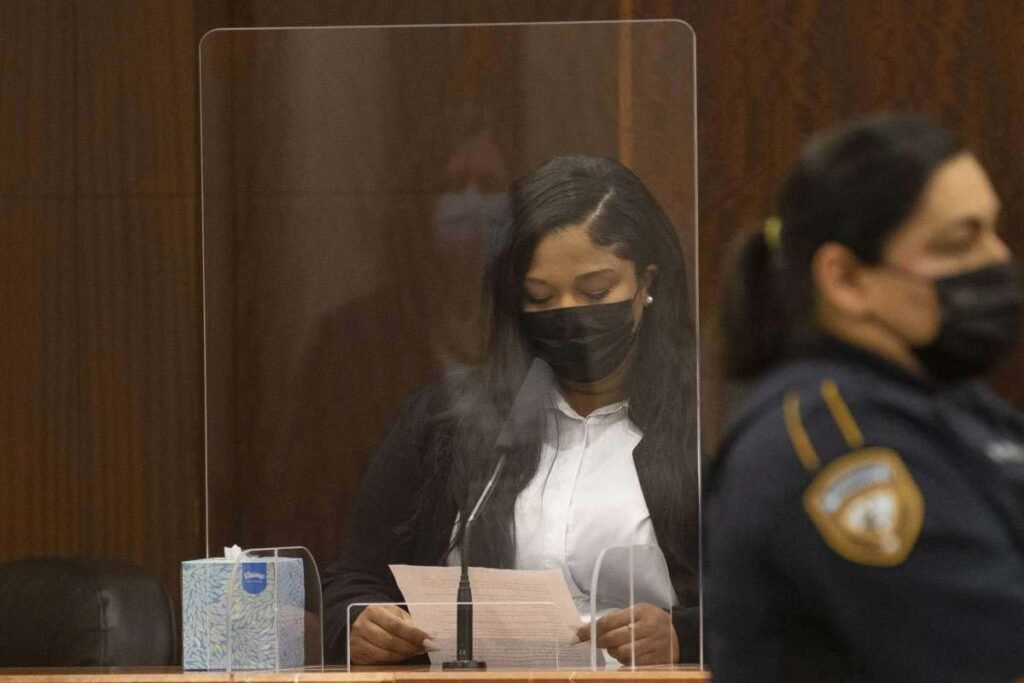 In 2019, Vence told officers an elaborate and contradictory story about three men attacking him near George Bush Intercontinental Airport and kidnapping Maleah. As Davis' family held candlelight vigils and the community hoped for her safe return, searchers worked tirelessly to find any trace of her.
At the time, Vence was dating Maleah's mother, Brittany Bowen. He was keeping an eye on Maleah while Bowen was away on a trip.
Vence eventually confessed to police that he had been attacked by unknown men the day before on his way to the airport to pick up Bowen. He claimed to have had the children with him at the time.
He claimed that when he awoke following the attack, Maleah was gone. His story, however, contradicted what was seen on surveillance video, which showed him leaving an apartment with only his son.
Vence, claimed that the three were kidnapped by a group of men in a truck, and that he and the boy were released while the kidnappers kept Maleah and stole his car.
Police discovered blood evidence in the family's apartment. Investigators also discovered Vence's car, in which a police K9 detected the odor of human remains. Maleah's remains were found on the side of the road in rural Fulton, Arkansas, on May 31, 2019.
Police determined Vence was a suspect in the girl's disappearance days after his initial statement, and he was arrested in May 2019 on suspicion of concealing her body. Blood believed to be Maleah's was discovered in an Alief-area apartment, and surveillance footage nearby showed Vence carrying an unusually large laundry basket to his car.
Police say Vence confessed to community activist Quanell X during a jail visit during the weeks-long search for Maleah. Vence allegedly told the activist that he dumped Maleah's remains near a highway near Hope, Arkansas, about 30 miles across the state line.
Vence confessed to the crime nearly a month after his arrest, first to a jailhouse inmate and then to community activist Quanell X. Houston police and other investigators would find Davis's remains in Hope, Arkansas – 330 miles away. Vence had dumped Maleah's trash bag, and a maintenance crew had run over the bag with a lawnmower, scattering her remains, including the little girl's pajamas.
Vence's lawyer, Dorian Cotlar, told Houston public Media that his client had been in 23-hour lockdown for about two years and that his client's guilty plea was a sign that he was ready to accept responsibility.
"Mr. Vence was ready to put this behind him, he was ready to accept responsibility, and most importantly, he did not want to subject Maleah Davis' family to a trial and all of the additional trauma that comes with that," Cotlar said.
Her death wasn't an accident
Her death, according to Vence, was an accident. The Harris County District Attorney's office never filed a murder charge against him. Law enforcement, according to Cotlar, never felt they had enough evidence to prove such a case.
According to the plea papers, Vence not only hit the girl but also restricted her airways. A blunt object was also used, but police never found out what it was.
According to investigators, she also fell to the ground. Among the contributing factors was Vence's failure to provide Maleah with the medical care she required to survive the injuries she sustained.
Cotlar suspects that a murder charge was never filed because law enforcement never found the evidence needed to prove such a case. Murder and child abuse have the same sentence range.
Documents from a Child Protective Services investigation involving Maleah were included in a list of evidence in court records. In 2018, the girl was admitted to the hospital with a head injury. Her mother claimed she was thrown from a chair and landed on a table.
Later, doctors removed a portion of her skull to relieve pressure from a brain bleed and discovered a blood clot from what appeared to be an older injury. The state took temporary custody of the girl and her siblings, removing them from Bowens' care. However, she completed a parenting class and regained custody.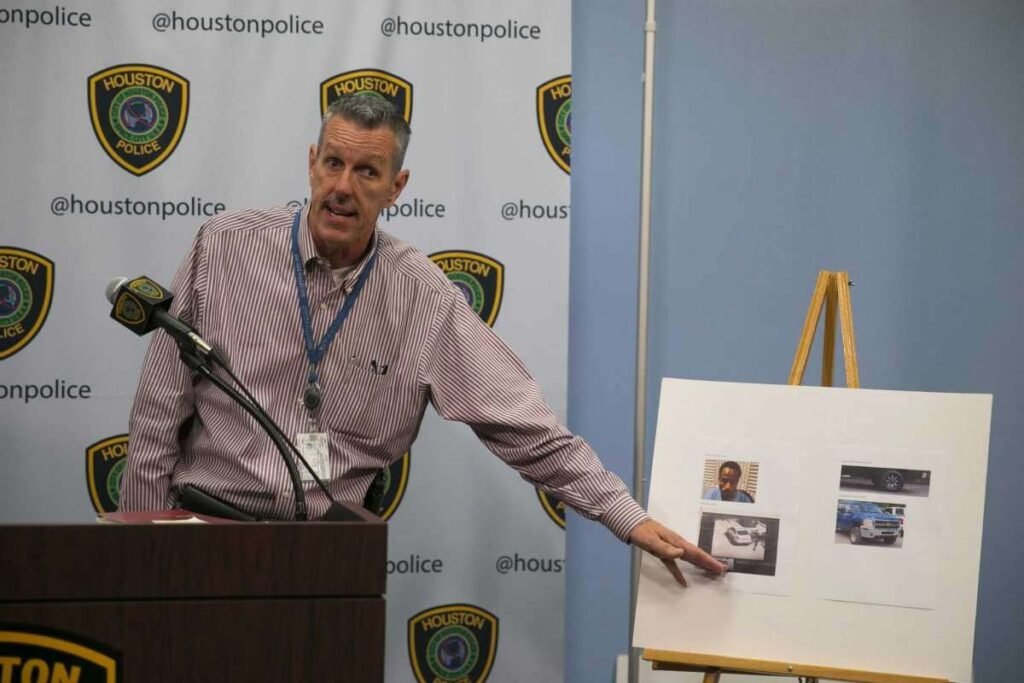 Quanell X, a non-lawyer, briefly represented Bowens following her daughter's disappearance. She severed their ties after he told reporters that Bowens had seen signs that Vence was abusing the children, which she denied.
She spoke of suicidal thoughts as she addressed public outrage over the case — after one court hearing, an angry mob confronted Bowens and chased her out of the courthouse.
Bowens returned her gaze to the man she had once loved. She is stronger, she says, knowing that he will sit in a prison cell, replaying her daughter's case in his mind.
The Harris County District Attorney's Office reflected on Maleah's death in court moments after Vence agreed to the plea.
"Children are the most vulnerable members of our community, and the death of young Maleah is tragic," said District Attorney Kim Ogg in a statement. "In this case, we may never have all the answers, and our thoughts are with her family."