Carrie Ann Jopek, a 13-year-old girl from Milwaukee, WI, was murdered and her death went unsolved for more than 30 years. The teenager went missing in 1982, and her body was discovered 17 months later in a shallow grave.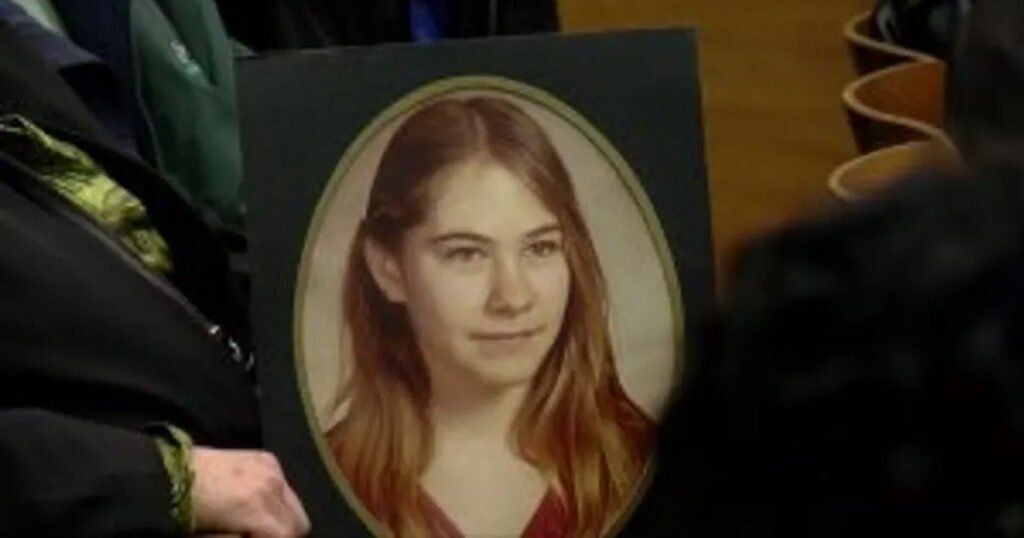 The cops were puzzled. Carrie Ann's murder became one of many well-known cold cases with little physical evidence and no obvious suspects. Until Jose Ferreira picked up the phone in 2015. Ferreira called his estranged wife, a crisis hotline, and a Milwaukee news station all in the same day, confessing to all of them that he had murdered the teenager.
Within days, Carrie Ann's case had moved from the back pages of local newspapers to the front pages of national news outlets. Carrie Ann, according to Ferreira, has been haunting him since the crime, and her mother is convinced that her daughter helped bring her own killer to justice after 33 years.
Carrie Ann Jopek disappeared after attending a party
On March 16, 1982, Carrie Ann Jopek was suspended from Kosciusko Middle School in Milwaukee, WI. According to police documents, she had been "walking the halls without a pass." She was sent home around 1:30 PM, but never made it back to her mother and stepfather's house. Her mother was sure that she had gotten kicked out of school on purpose to go to a nearby party and didn't pick her up from school that day.
Carrie Ann went to a party at the house of Robin Mandt, her best friend. She wasn't seen after the party. Her mother reported her missing, believing she had run away from home.
Carrie was killed and assaulted at the party
Carrie Ann Jopek was spotted by Jose Ferreira at a house party full of kids who had skipped school. He'd been drinking and offered her a cigarette. He asked if she wanted to accompany him to the basement, and she agreed. Carrie Ann had second thoughts once they started down the stairs. "I'm not sure if this is a good idea," she said, according to Ferreira, to which he replied, "You're going downstairs."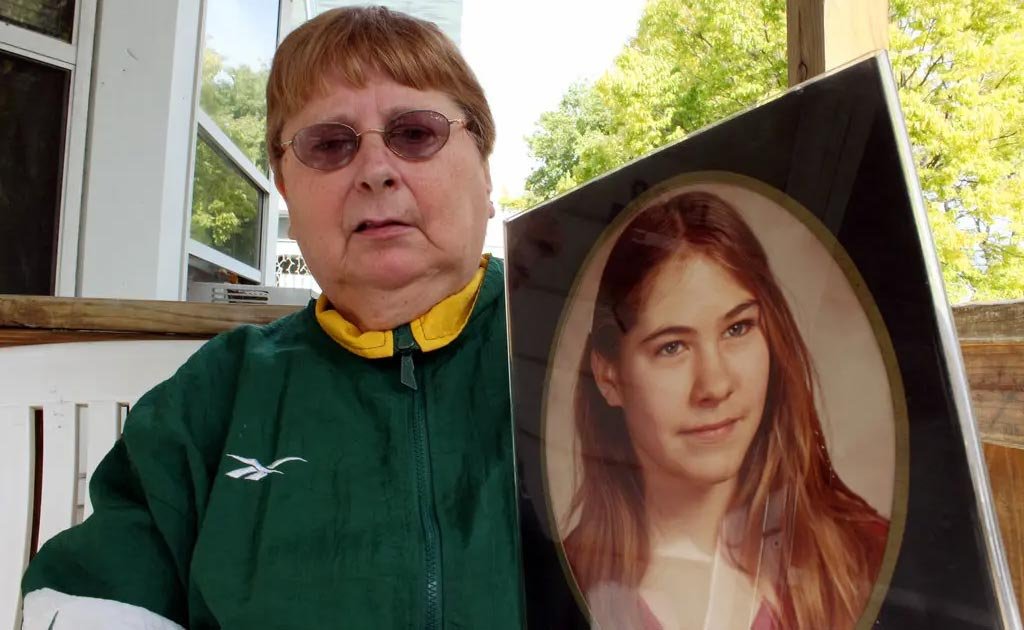 He shoved her down the stairwell. Carrie Ann collapsed and died as a result of a broken neck and internal injuries. Ferreira admitted to sexually assaulting Carrie Ann, not realizing she was dead until it was too late. He then carried her body outside and buried her in a shallow grave beneath the porch.
Carrie's body was found 17 months later
Carrie Ann Jopek attended a party hosted by her best friend, Robin Mandt. Mandt's mother decided to renovate the home's deck in September 1983. She hired a carpenter, who discovered a human skeleton beneath a section of the deck.
The carpenter claimed that Robin's older brother, John Mandt, was present at the body's discovery and was visibly ill and upset, according to police documents.
She was last seen near where her body was recovered
On September 6, 1983, four days after the discovery of skeletal human remains in the Mandt family's backyard, dental records were used to confirm that the body was indeed that of Carrie Ann Jopek. On the same day, a concerned neighbour saw Jose Ferreira standing beside the hole in the ground where the body had been discovered.
Ferreira had been "crying and raising his hands up," he told police. When questioned by police, Ferreira claimed he had no knowledge of Carrie Ann's death.
Once Ferreira Started Confessing, He Couldn't Stop
When Jose Ferreira finally decided to confess, more than 30 years after his crime, he told three different people on the same day. Ferreira called his wife on October 11, 2015, and told her about his encounter with Carrie Ann Jopek at the party, as well as how he killed her. She immediately went to the West Milwaukee Police Department and informed the sergeant on duty of what she had heard.
The second confession came from a crisis hotline counselor, who told police that a man named "Jose" had called her and told her the story of how he killed Carrie Ann, as well as what he did to her after her death. According to the counselor, Ferreira couldn't decide whether he wanted to "go out in a blaze of glory or in silence" at the time, but he did want the crime to be publicized.
The third call was to WISN 12, a Milwaukee news station, where Ferreira revealed to a reporter the same information he revealed to the crisis counselor. After all of that, the most detailed and thorough confession he gave to police two days later, after being taken into custody, was the most detailed and thorough.
Jose Ferreira was originally a suspect
Police never charged Jose Ferreira with anything at first. He was considered a suspect, but when questioned about Carrie Ann Jopek's disappearance, he claimed he didn't know anything. Police treated her as a missing person rather than a homicide victim for the first year and a half.
When they discovered her body, there was little physical evidence to build a case on. Despite the fact that Ferreira was always suspected of being involved in her death, he was able to walk free for more than three decades.
Jose Gerreira was only sentenced to seven years in prison
Instead of the potential 20-year sentence, Jose Ferreira was sentenced to seven years in prison. Although he was initially charged with second-degree murder, there was little physical evidence linking Ferreira to the death of Carrie Ann Jopek.
Ferreira accepted a plea bargain with reduced charges in order to expedite the legal proceedings. He pleaded guilty to attempted second-degree sexual assault and false imprisonment, and the judge sentenced him to seven years in prison.
Ferreira apologized to Carrie's parents
Carrie Ann Jopek's parents attended Jose Ferreira's trial and held a photo of their daughter throughout. Carolyn Touisgnant, her mother, believes her daughter's spirit has been haunting Ferreira for over 30 years: "He claimed to be 'haunted'… 'Your daughter is haunting me,' he said, and I believe he was right."
Guilt over what he'd done was one of the motivators behind his confession, and Ferreira was eager for the truth to be revealed. He apologized directly to Carrie Ann's family in court, saying, "I can't change what happened… Sorry, from the bottom of my heart, I'm sorry."
People at court were shocked at the sentence
Many observers were taken aback by Jose Ferreira's sentence. Carrie Ann Jopek's parents, on the other hand, were relieved that their daughter's killer had finally been identified and imprisoned, as well as closure is provided.
Carrie Ann's parents, while still grieving the loss of their daughter, had tried to maintain a realistic perspective on the legal proceedings. It had been over three decades, and they knew that with little physical evidence, the justice system couldn't do much.
"It's better than taking a gamble and losing everything," Carrie Ann's stepfather said of Ferreira accepting a plea deal.
---