Evelyn Colon's mother fantasized about her daughter having a happy life with her own family and children. She was spared the heartbreaking news that her lovely, green-eyed daughter would never see her 16th birthday, let alone the birth of her own baby girl, who would share her mother's tragic fate.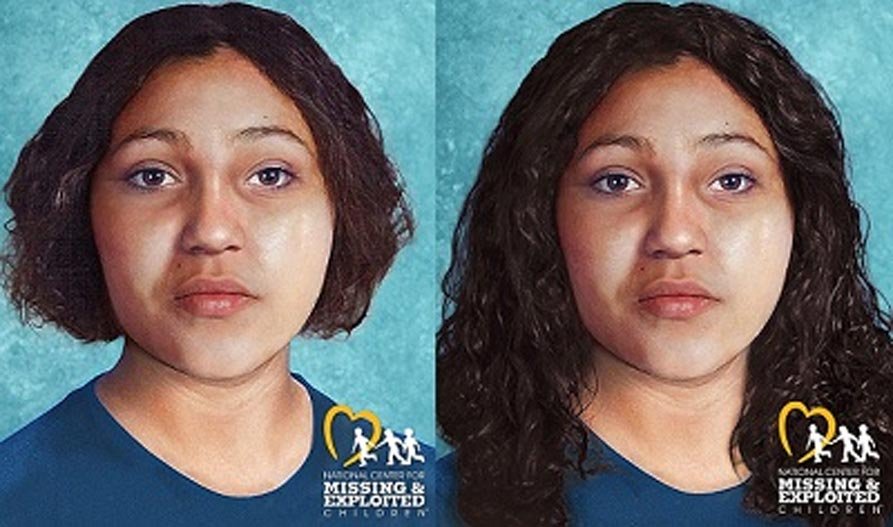 Colon, who had been known in Northeast Pennsylvania as Beth Doe for more than four decades, was brutally murdered and dumped off an Interstate 80 bridge in the East Side borough in December 1976.
The Colon family has received long-awaited answers to some of their questions after more than 44 years — but the answers are worse than they could have imagined. Beth Doe's identity was discovered thanks to DNA and genetic genealogy.
Beth Doe's mother looked for her for years, walking the streets of New Jersey looking for a hazel green-eyed beauty in the hopes that it was her daughter. Evelyn's mother died before she could find out what had happened to her daughter.
Although asphyxiation was determined to be Beth Doe's cause of death, it was only a small part of the torture and abuse she had endured at the hands of her killer.
Evelyn's family has no photographs of her because their home was destroyed in a devastating fire in 1975, which destroyed all of the family's treasured possessions. They're still looking for them
The family was also astounded by the resemblance of composite sketches made after her body was exhumed in 2007. The family noticed the resemblance to her niece and sister right away.
Beth Doe's Body was found in three suitcases
A 14-year-old boy discovered the body near the borough of White Haven, on the Luzerne-Carbon county line, on Dec. 20, 1976. A severed head was inside an open suitcase lying in the weeds. Nearby, an 8-month-old fetus and two halves of a dismembered torso were found.
Two more suitcases containing the victim's arms and legs were discovered 20 feet from the river, prompting the authorities' intervention. Her body and her unborn daughter were packed into three suitcases: two were red, blue, and white striped, and the third was tan with a plaid pattern. They were all made of vinyl and were the same size. The suitcases' handles had been severed and the suitcases had been spray-painted black at some point.
According to investigators, the suitcases were thrown out of a vehicle traveling west on Interstate 80 over the Lehigh River Bridge with the intention of landing in the river. They didn't, and the impact of the 300-foot fall had ripped one of the suitcases open, leaving a trail of severed body parts in its wake.
Other items found included straw and packaging foam, as well as a waterlogged bedspread with newspaper fragments that had been used to wrap body parts. The newspaper was later identified as The New York Sunday, which was published on September 26, 1976, and was based in northern New Jersey. The bedspread was made of chenille fabric and was reddish-orange in color with yellow and pink embroidered flowers.
The remains belonged to a female between the ages of 15 and 25 and her unborn child, according to an autopsy completed on December 23. The victim had only been dead for a few hours. Because no one knew who she was, Carbon County gave her the name Beth Doe.
Beth Doe had severe tooth decay and a fractured tooth, both of which would have caused her excruciating pain if she had been alive. Only five of her teeth were free of restorations or decay. Beth Doe had been violently sexually assaulted before being strangled to death — while eight months pregnant. She was shot in the neck and her unborn child was removed from her stomach once she was dead. With a serrated knife, she was decapitated and her body parts dismembered. The ears, nose, and breasts of Beth Doe were also removed, but they were never found.
A set of numbers had been written on the victim's body, according to the medical examiner. The ink, which was thought to have come from a pen, was found on the victim's left palm, indicating that she was right-handed if she had written it herself. The letters WSR and the number 4 or 5 were followed by 4 or 7 in the writing.
Because the teen was due to give birth in less than a month, some speculated that the text could have been a license plate or the date of a doctor's appointment, but none of those theories have ever come to fruition, and the meaning of the text remains a mystery.
Investigators assumed Beth Doe's death was a personal attack carried out by someone who had nothing but a pure and unadulterated hatred for her because of the unusually violent nature of her death.
Beth Doe was nearly unidentified for 45 years
Beth Doe's fingerprints were entered into a national database for the missing and unidentified, but no matches were found. Advertisements in the newspaper sought assistance in identifying the young woman's remains, but no leads were found. No one knew who Beth Doe was for nearly 45 years.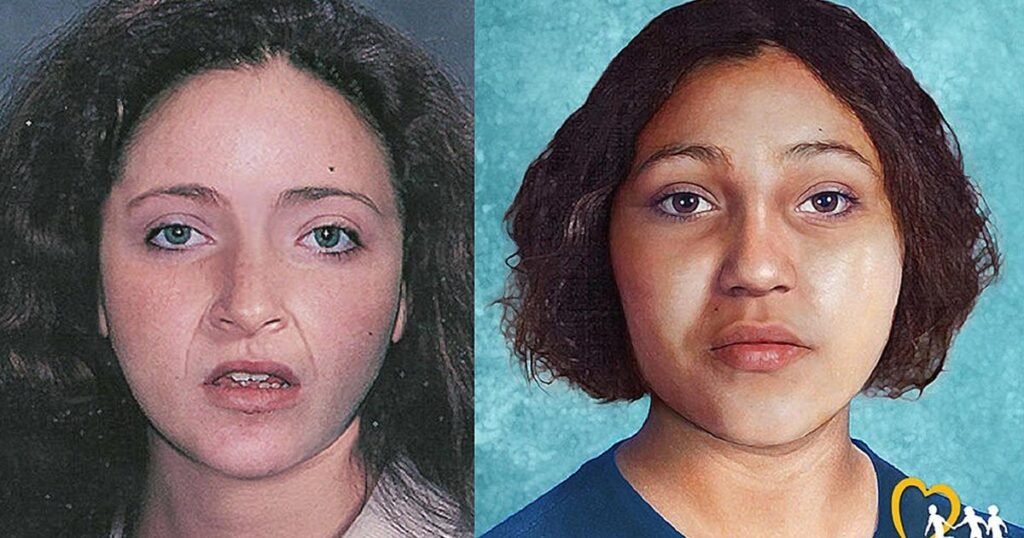 Beth Doe was laid to rest in White Haven alongside her unborn child. In 2007, her remains were exhumed to gather more forensic evidence. Beth Doe would remain unidentified for another 14 years, despite advances in DNA testing.
Beth Doe was identified as 15-year-old Evelyn Colon by Pennsylvania state police last week. She was born on April 17, 1961, and the news comes just a few weeks before her 60th birthday. Luis Sierra, her then-19-year-old boyfriend, was named as her assailant. In New Jersey, the couple shared a home.
Luis Sierra, the teen's former boyfriend, was arrested at his home in the Ozone Park neighborhood of Queens, New York, on Wednesday. Sierra is now a father of two, according to the New York Daily News, and was 19 when Evelyn and their unborn child were murdered.
On the same day, state troopers arrested 63-year-old Luis at his home in Queens, New York's Ozone Park. Neighbors were shocked by Luis' arrest, describing him as a "nice guy" who was "like a brother to me."
Evelyn Colon was pregnant at the age of 15
Evelyn discovered she was pregnant at the age of 15 in 1976. She moved out of her family's house and into an apartment in Jersey City with Luis. Evelyn called her mother in mid-December to tell her she was sick and asked her to bring her soup. When Evelyn's mother and sister arrived with the soup, she and Luis were gone, as was all the furniture. The entire apartment had been emptied.
Colon, who was from Puerto Rica, was dating and living with Sierra, the father of her unborn child, in Jersey City at the time of her murder. Colon contacted her mother one day, saying she was sick and asking her to bring her soup, but when her mother arrived, no one was there. Colon's family was informed by neighbors that she and Sierra had moved away.
Soon Evelyn's parents received a letter from Evelyn in 1977 in Spanish, in the letter it was mentioned that he had given birth to a 9-pound baby boy named Luis Jr. and that she and her family had relocated to Connecticut. She wrote that she was happy and healthy and that she didn't want to keep in touch, but that she would contact you if she needed to. Evelyn's family had not heard from her since that time, but they did not report her missing because they believed she had voluntarily cut off contact.
The letter was stamped in Connecticut but had no return address, and Evelyn's family never believed it was truly written by her because they thought she couldn't write. Evelyn had died the previous year, so the letter could not have been written by her. According to investigators, Luis wrote the letter after he (allegedly) killed her.
Luis Colon Jr., Evelyn's nephew (her brother's son), was instrumental in identifying her remains. Evelyn and her family had not communicated for seven years when he was born. Luis Colon Jr., like the rest of Evelyn's family, always assumed she was alive and well in Connecticut, busy raising her family. They had never considered Evelyn had been murdered, and they certainly didn't believe she hadn't lived to see her 16th birthday.
Luis Colon Jr. bought a DNA kit and uploaded his information to a genealogy website four years ago in the hopes of reuniting with his aunt and any cousins he had never met. Last year, investigators contacted Luis Colon Jr. to inform him that his DNA had been found to match a homicide victim named Beth Doe. When asked if anyone in his family had gone missing or was possibly murdered, he didn't hesitate to make the connection.
Investigators discovered Evelyn's old boyfriend, Luis Sierra, after speaking with her father. Migdalia Colon, Evelyn's sister, told investigators that Luis was abusive to Evelyn, that he was jealous of her, and that he would frequently lock her up in their New Jersey City apartment. Evelyn had once told their mother that if anything happened to her, Luis Sierra would be held responsible, according to Migdalia.
When officers arrived at Luis' home where he lived with his wife and two children, he denied ever knowing Evelyn but later admitted the two had been a couple and that she was pregnant with his child.
When asked why he didn't look for Evelyn or report her missing, Luis claimed Evelyn had threatened to leave him; he had returned home from work one day to find Evelyn gone and assumed she had followed through on her threat. Luis claimed he did not write the letter to her family in 1977 which detailed how she moved away and never wants to see her family again.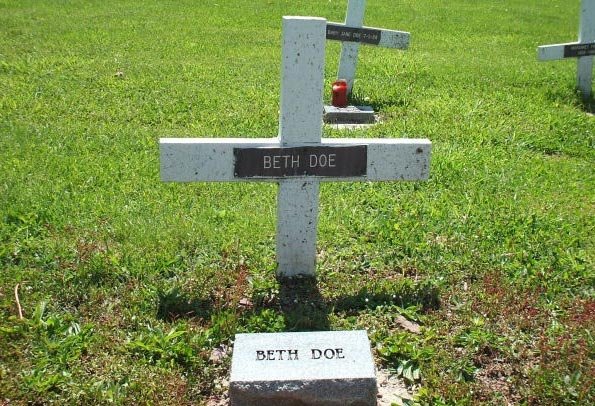 Even though Evelyn was about to become a mother, she was still a child herself, just 15 years of age, when on a freezing cold evening on December 1976, she was killed and dumped on the riverbank. Meanwhile, her suspected killer relocated to Queens, married, and raised two children with little concern for Evelyn's or her unborn child's lives.
Evelyn's daughter has been given the name Emily Grace by her family. Evelyn and Emily Grace were re-buried in Weatherly, Pennsylvania, on Laurytown Road.
Her grandmother described her as the family's most beautiful girl, with hazel-green eyes, fair skin, and long, dark hair. She had always imagined a life for her long-lost daughter that was equally beautiful. She explained, "Now we know she didn't leave." "She'd been murdered. We were separated from her."
Luis Sierra is currently being held without bail and is scheduled to appear in Queens Criminal Court on May 17, 2021, to face charges of criminal homicide in Pennsylvania.