Angela Maria Diaz informed the police that her husband's ex-fiance was trying to have her raped via Craigslist. She told that she was allegedly stalking her and harassing her. As a result, her husband's ex-fiancee was arrested and jailed for three months.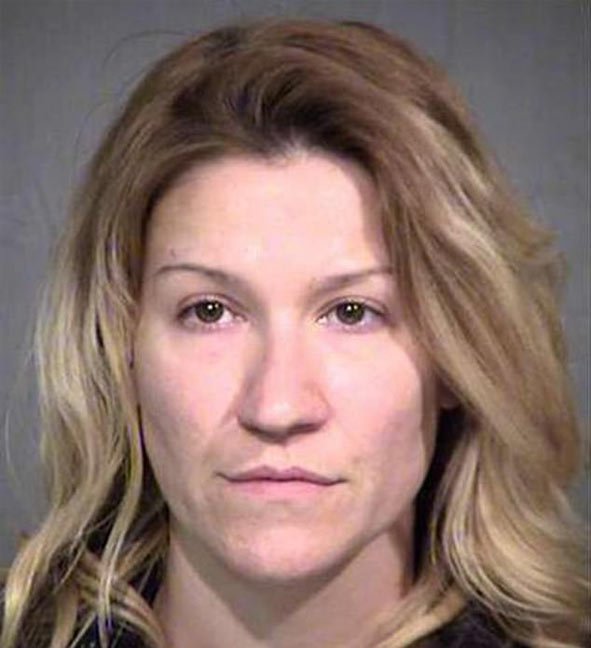 But in reality, no one was stalking her, she impersonated another woman and tried to have the ex imprisoned. When the truth came out, the husband was shocked, as it was not the only lie that she had fabricated, she lied about having cancer, she pretended to be an attorney, she faked a pregnancy, posted "rape fantasy ads" online, and even forged doctor's notes.
Angela Maria Diaz, 32 pleaded guilty to multiple felony and misdemeanor charges and received a five-year sentence in prison.
Angela Martin Diaz's plan
Diaz and her husband married in the summer of 2016, the husband has been described only as "John Doe" by authorities. Before his marriage to Diaz, her husband was in a relationship with Michelle Szuzanbne Hadley for two years from August 2013 to 2015.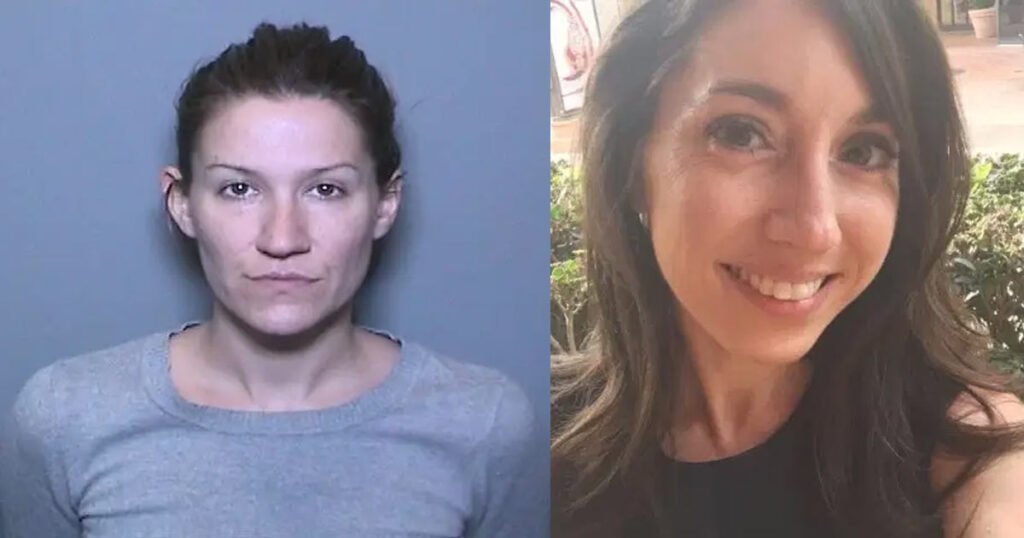 Soon after their marriage, Diaz began making accusations against Michelle. On 1 June 2016, she falsely reported harassing messages, that she claimed were from her husband's ex. She claimed that Michelle threatened her life and even the life of her unborn child, even though she was not pregnant but she told everyone that she was pregnant.
But not one wrote anything to Diaz, she wrote the messages to herself and tried to make it appear as Michelle wrote them.
Diaz didn't mean to stop, she went a step further, she posted ads online for "rape fantasies" while posing as Michelle. By routing emails to herself and using different servers to avoid detection of her IP address, in simple words she made it appear that Michelle was posting the ads about her.
Diaz replied to the men on her rape fantasy ads, and sent them photos of herself and also shared details about her personal routine to actually make it look like she was the target.
While replying to them, she told them that she wanted them to have forcible sex with her, even if she resisted or screamed, and at least two men planning to take part in these fantasies were intercepted by law enforcement.
In the meantime, Diaz went to the Anaheim police and told them that Michelle Hadley was stalking her and insisted that she don't know anything about the online ads.
In the court documents, Angela Diaz described her harassment as:
Ms Hadley has been emailing me for over one week, repeatedly threatening my life, my marriage, my safety, and slandering my husband. Ms Hadley has used over six different email addresses to contact me, despite a request to cease communication. I am now fearful of leaving my home, have had to delete my online presence, and am incredibly emotionally distressed. I am fearful of being 'raped,' 'attacked,' 'killed.' I have had to completely uproot my life, including missing work at a new job to quash this issue. he tone and tenor of these emails escalates and there seems no sign of stopping.
On 24 June Diaz reported that a man entered her garage and attempted to rape her, however, there was no man, she just wanted to prove that her claims right and frame Michelle as quickly as he can.
Anaheim police arrested Michelle Hadley that same day and released her later on $100,000 bail. When she was arrested Diaz said that the threatening emails stopped suddenly. As soon as Michelle was released Diaz started sending the threatening emails, and she started replying to the ads again.
This time Diaz used violent language and included photos in the emails to make them look threatening. As a result Michelle was arrested again on July 14, and this time she was held on a $1 million bail.
The emails which Diaz reported to police came from a man named "Jason Ray" on LinkedIn, and Diaz replied to those emails accusing the sender of being Hadley. She told the police that she believed Ray was Michelle Hadley
There are legends that Adam had a wife before Eve who was named Lilith, but this is not found in the Bible. The legends vary significantly, but they all essentially agree that Lilith left Adam because she did not want to submit to him. According to the legends, Lilith was an evil, wicked woman who committed adultery with Satan and produced a race of evil creatures.
I hope you are scared of death tomorrow. Be prepared. Don't sleep, be watchful of the Daughters of God. We will steal your child and we will watch as it dies. (He) is using you for everything. Don't you see this? He is obsessed with me, I am his treasure princess, you are nothing. Watch your back tomorrow.
Michelle remained in custody for nearly three months, until investigators finally gathered evidence to get her out and put the real mind behind the crime behind bars.
Angela Martin Diaz was finally arrested on January 6, 2017, by the Phoenix police department in Arizona. Diaz pleaded guilty, but even while pleading guilty she showed no remorse, compassion, or empathy for Michelle Hadley.
If it wasn't for law enforcement, Michelle Hadley would've been in the prison for years to come and Diaz would've stayed as a free woman.
The experience left Michelle with nightmares and post-traumatic stress disorder, and while this statement was being read, Diaz laughed.
The arrest damaged Hadley's credit, her job, and her apartment applications, for the crime that she didn't commit. She blamed the police for not believing her story that she was being set up and listening to Diaz. "I appreciate your apologies, but the apologies don't rebuild your life and the apologies don't undo what's been done."
Unsurprisingly, Diaz impersonally two of her husband's ex-girlfriends over email.
Angela Martin Diaz Now
Angela Martin Diaz pleaded guilty to two counts of forgery and possession of a forged check worth over $950, she also pleaded guilty to one count of felony perjury and grand theft and misdemeanor charges of falsely reporting a crime to police and 21 counts of falsely reporting a crime to a police officer.
Diaz also pretended to be pregnant with twins during her relationship, she faked cervical cancer, she stole $2,000 from an employer, also pretended to be an attorney, she faked doctor notes to back her stories of cancer and being pregnant.
According to her LinkedIn profile, she describes herself as the founder and CEO of YouthSpeak, which she started in 2004.